FlowJam A –
Material flow monitoring
for hose lines
FlowJam A is a sensor which has been specially developed for monitoring the flow of solids conveyed by hose lines. The system can be applied to hose lines made of non-conducting materials such as plastic or rubber with external diameters of between 2 and 10 mm.
The hose line is inserted into the sensor for measuring.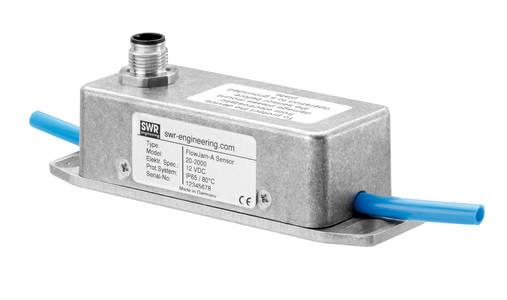 Use
FlowJam A detects streams of solids of all types flowing at a minimum speed of 0.1 m/s through
the detection area.
The detection is independent of the direction of flow through the Doppler effect evaluation system.
The flow of material through non-metallic pipelines is displayed by two switching states on the output relay.
The sensor differentiates between the two switching states:
•      Material flow
•      Material blockage or standstill.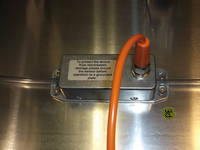 System
System

A complete measuring device consists of the sensor and a transmitter which powers the sensor and provides a switch output.
The control elements for the start-up procedure are found on the FlowJam A's DIN rail electronics. Both the switching sensitivity
and the response delay can be set.
Electrical connection

A 2-core cable is required to connect the sensor to the transmitter.
The length must not exceed 300 m.
The sensor is equipped with an M12 connector (including a mating plug).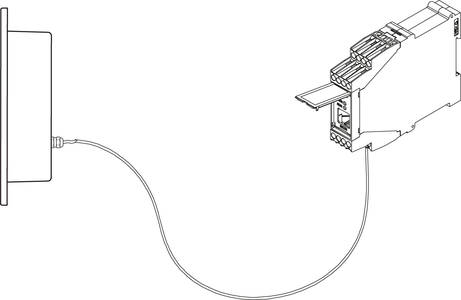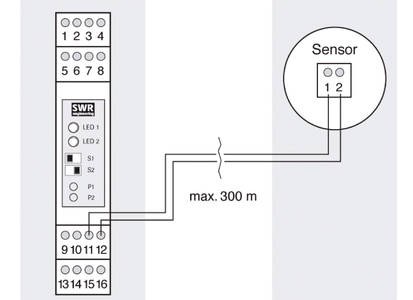 Technical Data
Sensor
Power supply
12 V DC, powered by transmitter
Connection
M12 connector
Power consumption
approx. 1.5 W
Housing
Aluminium
Protection system
IP 65
Process temperature
– 20 … + 60 °C
Ambient temperature
– 20 … + 60 °C
Required material speed
min. 0.1 m/s
Working frequency
K-Band 24.125 GHz; ± 100 MHz
Transmitting power
max. 5 mW
Dimensions
Housing: L 122 mm / W 39 mm / H 44 mm
Weight
Approx. 190 g
DIN rail transmitter
Power supply
24 V DC ± 10 %
Power consumption
approx. 3.5 W
Relay output
– Voltage
– Current
– Capacity
max. 110 V AC
max. 1 A
max. 60 W
Fall-delay time
1 … 15 s (continuously adjustable)
Weight
approx. 172 g