FlowJam S –
Material flow monitoring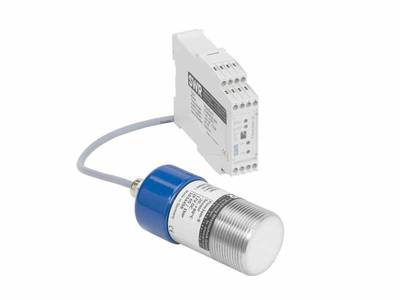 Use / Function
The FlowJam S detects solid flows of all types for material movement.
A differentiation is made between the following switching states:
Material flow
Material clogging / standstill or empty pipe
The system operates with no contact, using microwaves in a process in which the material movement is detected by using the Doppler effect. The FlowJam S is an especially process-secure device, since the microwave can penetrate material coating on the sensor and reliably detect the material movement behind it.
If container walls, housings or pipelines are not metal, it is possible to measure from the outside. The FlowJam S can also be used under difficult conditions such as high operating temperatures and pressures as well as dust and gas ex-zones with the help of a process adapter.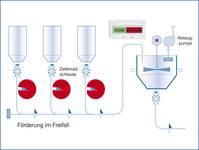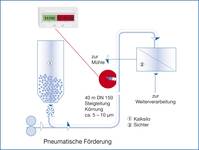 Mounting and Installation
The FlowJam S can be easily installed in the following ways:
Screwing into a 1 ½-inch-threaded connection
using a DN 40 flange as well as
using a pipe clamp or other holding bracket
options are German, English or French.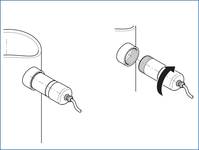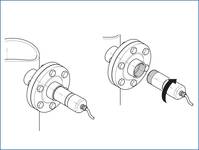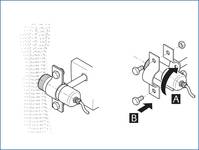 Technical Data
Sensor
Voltage
12 V DC – powered by transmitter
Power consumption
approx. 1.5 W
Housing
Stainless steel 1.4571
Protection system
IP 65
Using in EX-zones
Dust EX-zone 22
Dust EX-zone 20/22 (with process-adapter)
Process temperature
-20 … +80 °C (standard)
-20 … +220 °C (with process-adapter)
-20 … +1000 °C (with ceramic-flange)
Ambient temperature
-20 … +60 °C
Working pressure
max. 1 bar (standard)
max. 20 bar (with process-adapter)
Detection range
0 … 2 m (dependent on application)
Required material speed for detection
min. 0.1 m/s
Measuring frequency
K-Band 24,125 GHz (± 100 MHz)
Transmitting power
max. 5 mW
Dimensions
Housing: 103 mm / Ø 52 mm
Thread: L 30 mm / Ø G 1 ½"
Weight
approx. 560 g
Transmitter
Power supply
24 V DC ± 10 %
Power consumption
approx. 3.5 W
Relay (max.)
– Voltage
– Current
– Capacity
110 V AC
1 A
60 W
Fall-delay time
1… 15 s (continuously adjustable)
Weight
approx. 172 g
Application Examples
Click on a desired application example to navigate to a detailed description.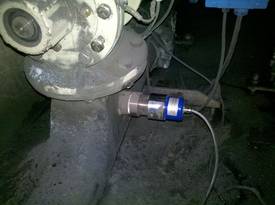 Plastic granulate
in free falling behind rotary valve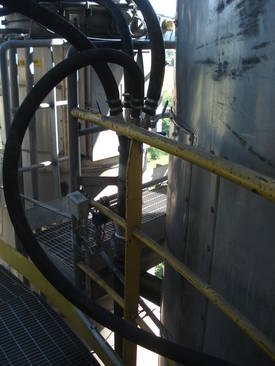 Active carbon exhaust –
air treatment in heat exchanger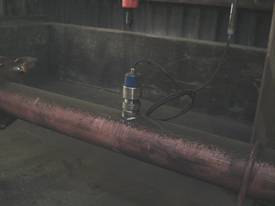 Carbon dust feed  of primary firing in rotary kiln